one-click-at-a-time PPC Services
Types of online advertising campaigns to choose from
Search Advertising is a powerful tool for generating leads. Why are Search Ads so important? Users are now prospecting Google for everything, and Search Ads are a useful marketing technique that places your ads in search results. This is a highly effective form of advertising because people who search on Google reveal their true intent. By choosing the right keywords and bidding on them, your ads can reach people who are looking for the exact product you sell.
We will help you promote your business on Social Media Ads platforms such as Facebook Ads, LinkedIn Ads, and Twitter Ads. Social Media Ads provide a way to reach your customers where they hang out most of the time. Social Media Ads can easily help reach the right audience all based on comprehensive targeting methods including demographics and interests. Find your new customers, before they find you!
Display Advertising helps you promote your business online in a more visual way. These types of ads can be displayed on millions of websites, apps, and YouTube videos. We will help you create successful eye-catching ads and place them in front of new customers when they're most likely to convert. Display Ads are a great way to create brand awareness and promote your products.
Remarketing Campaigns are a great way of re-engaging with your audience. Through this type of campaign, you can reach out to people who have recently visited your website or app but got stuck during the purchasing process.
If you're a charity representative, a good way of promoting it is through Google AdGrants. Through this program, you can get up to $10,000 per month of cost-free advertising; in order to promote your nonprofit organization and advance your mission. Our team has experience in managing and creating ads through this scheme.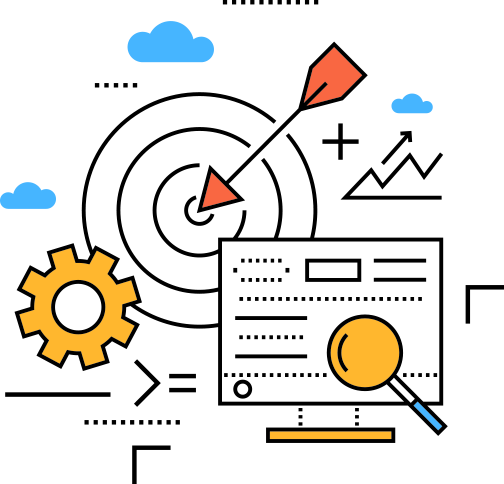 Our team creates high performing paid marketing strategies. We offer paid advertising services across the Google network and social platforms, taking a scientific approach to deliver the best possible return on your investment. We use data-driven insights, alongside a combination of technology and creativity, to drive high-performing campaigns.
Smart Advertising Grow your Business with Paid Advertising
Paid Marketing Strategies for Business Growth
Other
Online Marketing Services
Social media services aim to build a strong presence for your brand on social media channels
Content marketing services include blog posts, product/ service descriptions, newsletters